Virtual Virtue
Archipelago Mountain II
WORK
EXHIBITIONS
NEWS
CONTACT
BIO
| Filipa César | GER/PRT/FRA/GBS 2017, 96 min, OmeU.
Artist talk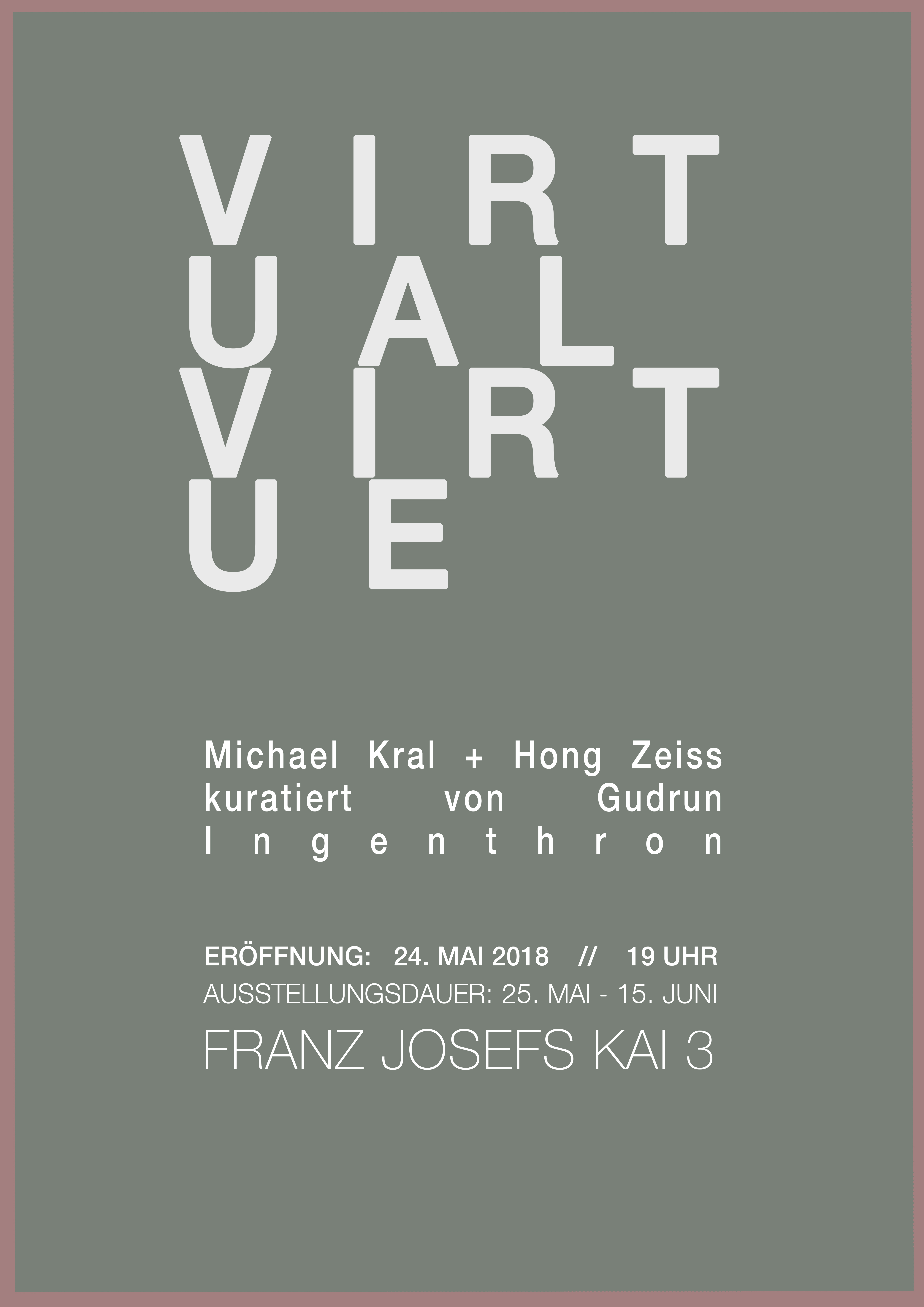 VIRTUAL VIRTUE
is an exhibition by Hong Zeiss and Michael Kral
Curated by Gudrun Ingenthron


Virtual Virtue is an exhibition about painting. Painting as more than painting but also painting as just painting, as a medium that confines in itself the means for its own transcendence.
The exhibition is conceived as a large scale installation in which the idiosyncratic pictorial treaties of Zeiss and Kral are dismantled and subsequently reassembled, creating multidirectional communication possibilities situated in serial affinities and/or in the vicinities of single works.


Opening: 24th of May 2018 // 19:00 // Exhibition: 25th of May - 15th of June // FRANZ JOSEFS KAI 3 // 1010 Vienna
IFK lecture
Rundgang Linz
MAAT
Archipelago Mountain
< --- BACK
ABOUT --- >
2018 | Inhabited Projections