Salon für Kunstbuch - 21er Haus Museum für zeitgenössische Kunst

Dependent Publishing



An overlook on contemporary self-publishing practices in Portugal


11. Dezember 2013 * 19h * Arsenalstraße 1, 1030 Wien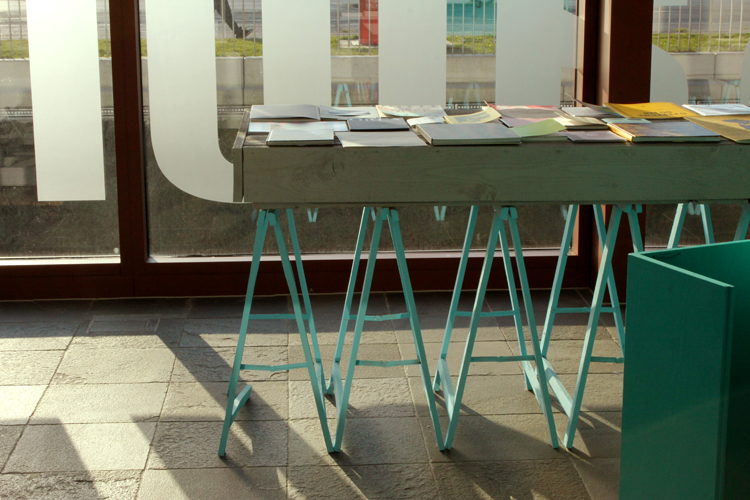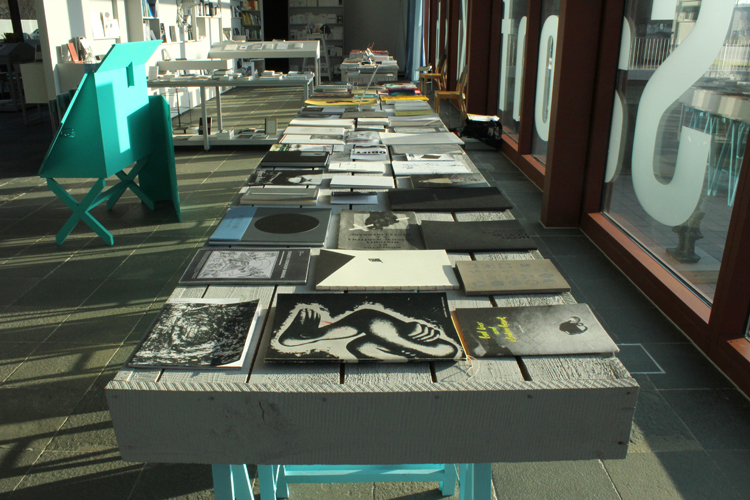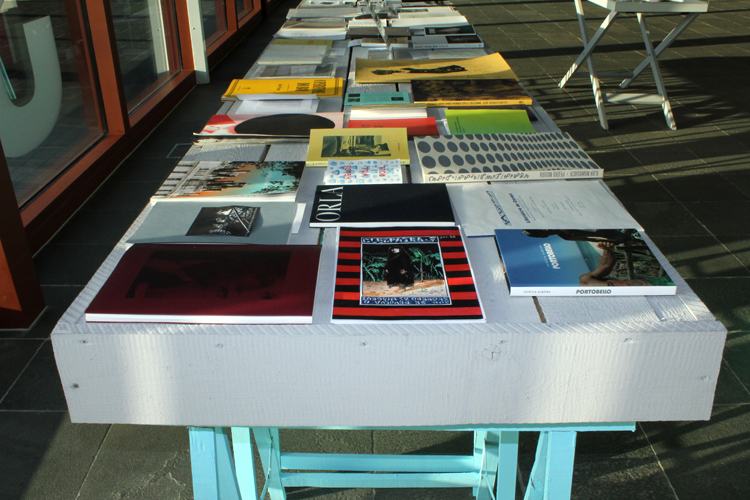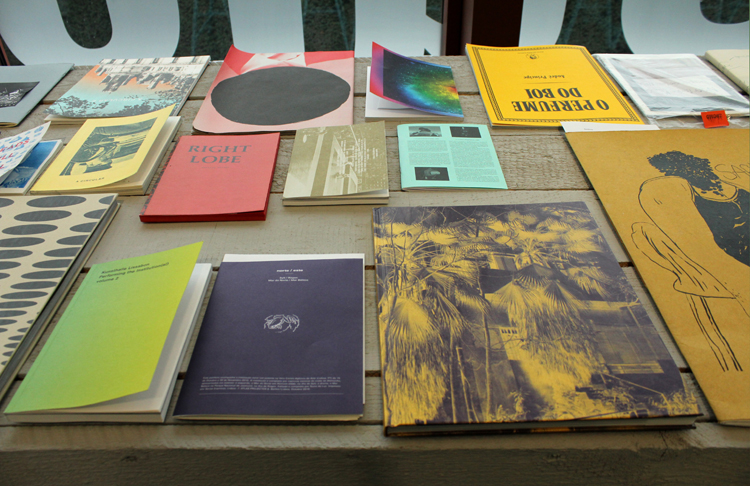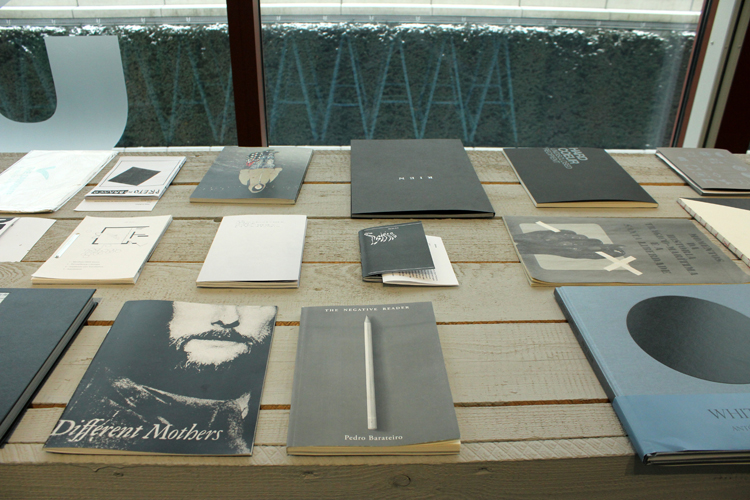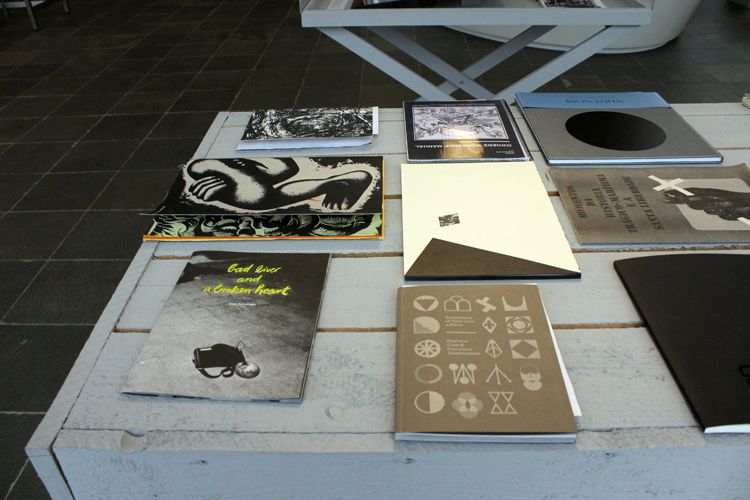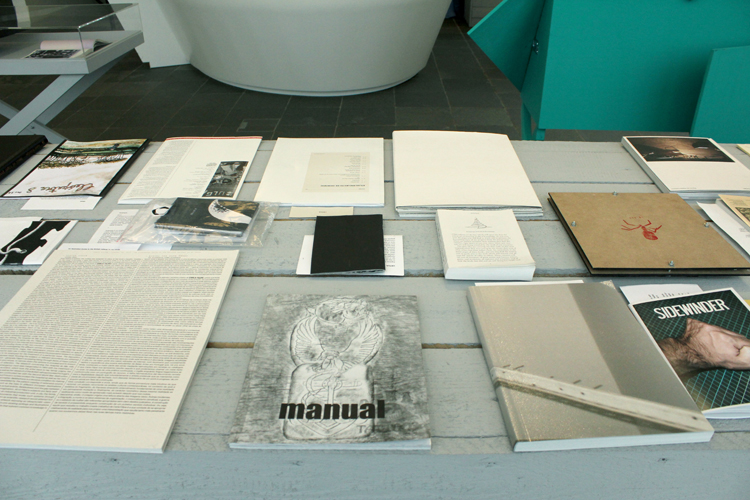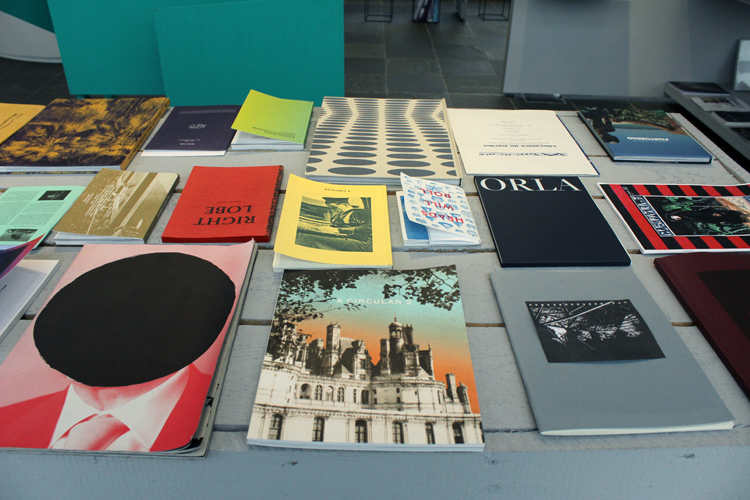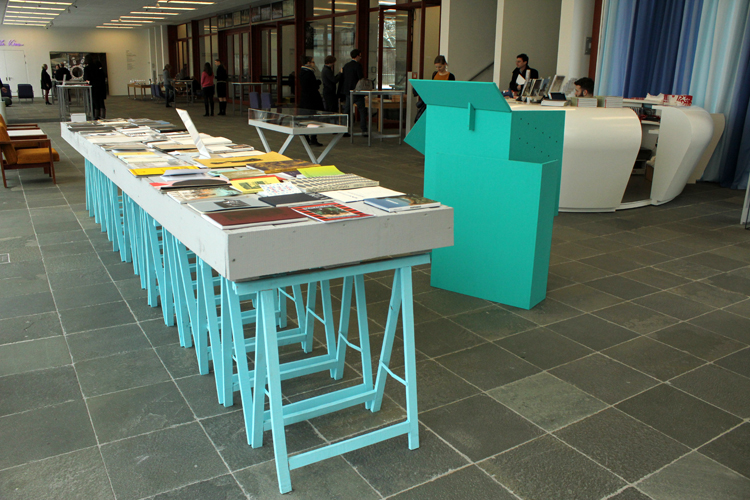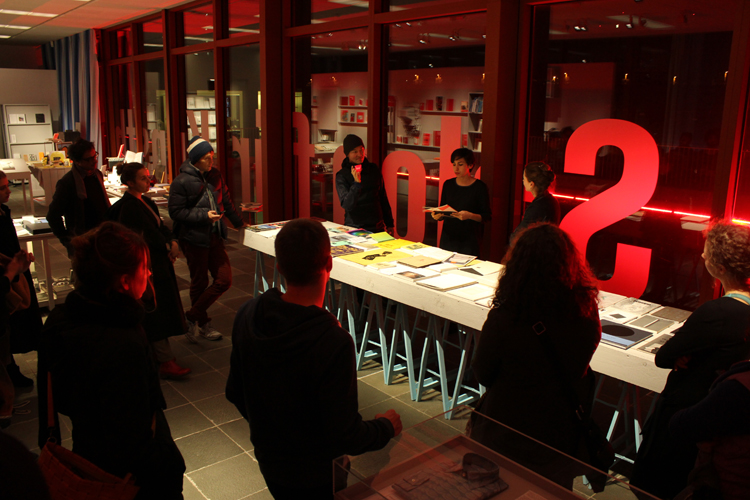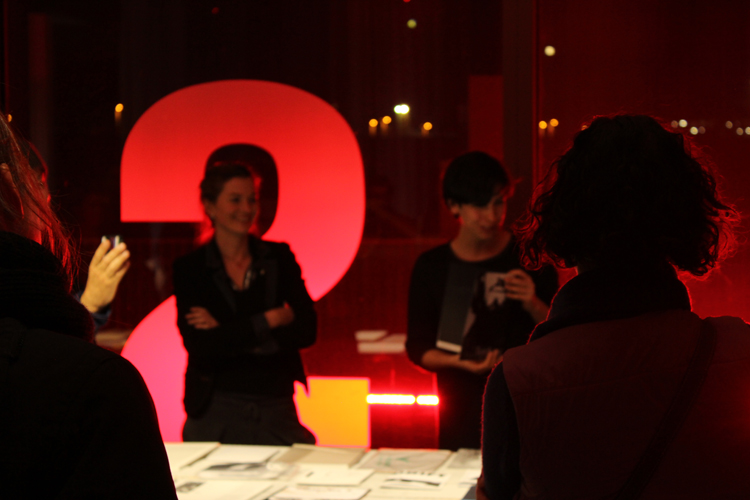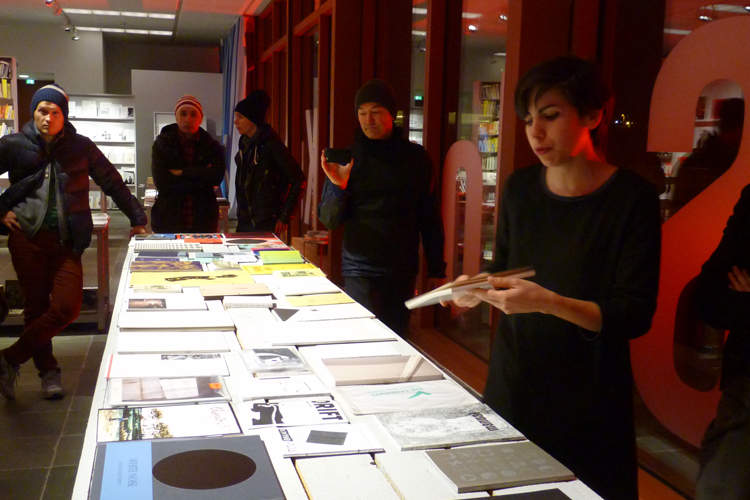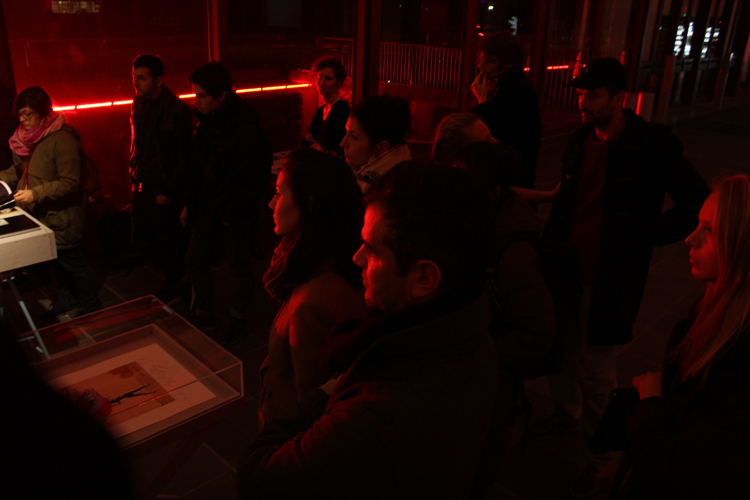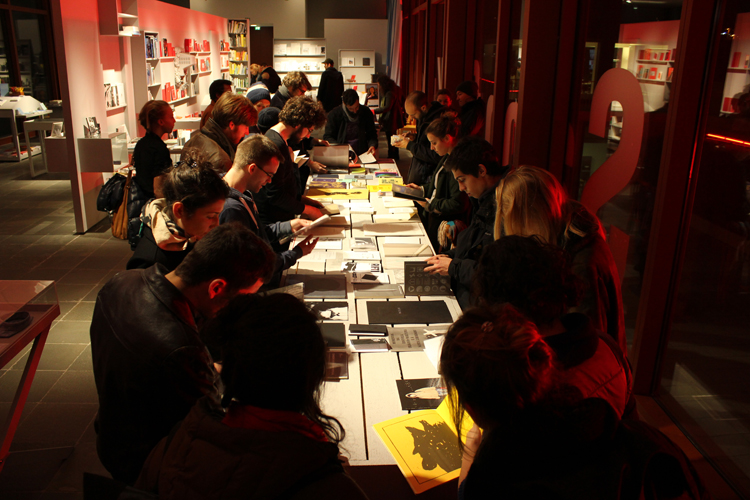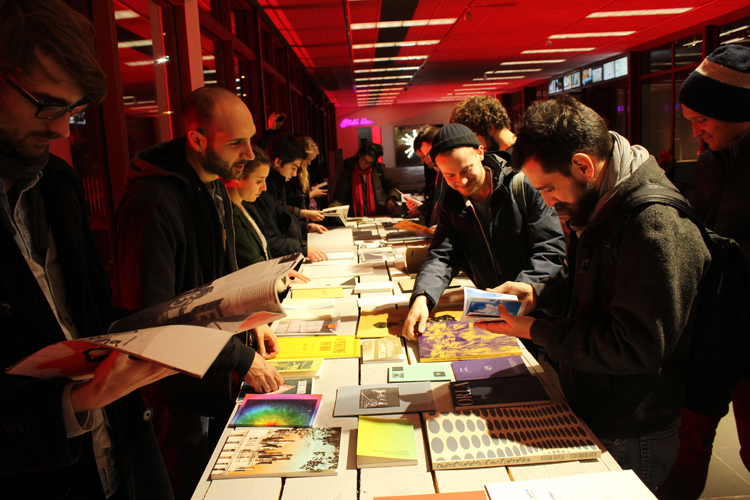 Die Ausstellung präsentiert eine sich im Entstehen befindliche offene und fragmentierte Sammlung zeitgenössischer selbstpublizierter Druckwerke aus Portugal. Neben den jeweilig spezifischen Inhalten der über 50 Publikationen, spiegeln diese gleichzeitig Traditionen, visuelle Kulturen und Strategien des Eigenverlegens als auch interventionistische Formen von Distribution, während gleichzeitig historische, gegenwärtige, sozio-politische und lokale Kontexte ablesbar werden. Ein Großteil der Sammlung ist im Bereich Kunstbuch und künstlerische Produktion angesiedelt—auch wenn institutionelle Publikationen und Kataloge hier ausgeschlossen sind—und wirkt oft ergänzend zu künstlerischen Arbeiten oder behauptet Unabhängigkeit und Selbständigkeit als Kunstwerk. Gleichzeitig werden jedoch über deren Erscheinungsformen und Produktionsprozesse soziokulturelle und ökonomische Fragen explizit und bewusst exemplifiziert.


Dependent Publishing beinhaltet Werke von:
A Circular (Afonso Martins & Pedro Cid Proença), Alexandre Estrela, André Catarino, A Sala (ed. Susana Chinoca, colab. Elisabete Paiva), Atlas Projectos (with works by Pedro Neves Marques, Kunsthalle Lissabon, André Romão and Mauro Cerqueira), Braço de Ferro (with works by Isabel Carvalho and António de Sousa), Carla Filipe,
Catarina Leitão, Ananque (Alexandre Rendeiro, Álvaro Brito, Anabela Bravo, Carlos Gaspar, Carlos Godinho, Lukas Marxt, Miguel Lima, Nuno Paixão, Pedro Henriques and Sebastião Braga), Diogo Evangelista, Ghost (with works
by Patrícia Almeida, David-Alexandre Guéniot, São Trindade and António Júlio Duarte), Isabel Carvalho, JAB – The Journal of Artists' Books (ed. Brad Freeman, Catarina Figueiredo Cardoso and Isabel Baraona), Lisbum (with Alexandre Rendeiro, Carlos Gaspar, Diana Policarpo, Marco Franco, Pedro Azevedo and Tamara Alves),
Mariana Caló & Francisco Queimadela, Mauro Cerqueira, Oficina Arara (with works by Calhau, Carla Filipe, Bruno Borges, Dyana and Miguel Carneiro), Oficina do Cego (with André Lemos, Pedro Moura and Ilan Manouauch), Pedro Barateiro, Pedro Henriques, Pierre von Kleist (with works by André Prínicipe, André Cepeda, António Júlio Duarte, José Pedro Cortes, Nils Petter Löfstedt and Pauliana Valente Pimentel), Rafael
Lourenço, Tiago Baptista, Vanja Smiljanic, Vasco Barata.



The exhibition exists as a landmark in what is an open, fragmented and still in progress collection of contemporary self-published graphic works from Portugal. Next to their particular contents, the more than 50 publications mirror traditions, visual cultures and self-publishing strategies as well as intervening forms of distribution, whilst specific historical, contemporary, socio-political and historical contexts can be read on and from them. A significant part of the collection is grounded on the fields of the art book and artistic production – even though institutional publishing and catalogues were left out – it ensembles both publications that work as a complementary process to artistic practices and, on the other hand, publications which claim independence and autonomy as art works themselves. At the same time, through form and through their production process, many of these publications render questions of socio-cultural and economic nature explicit and intentional.
Questions that underlie the specific choice of the publication format, are for example those about the pertinence of independent artistic publishing in the field of contemporary art in Portugal despite the current and growing under-financing of culture. We are witnessing the rise of interesting nomadic survival strategies, such as the one of publications firstly launched in a small print run by a certain publishing house/sponsor making their publishing rights available again after each edition. Another expression of these survival strategies is the picking up on traditions in the sense of production workshops in which the artistic resigns in favor of an artisanal claim and in which the collective and collaborative experience plays an important role.
Some of these publications, in fact, do not react directly to concrete sociopolitical or local contexts, nevertheless, they pursuit strategically to display the production processes behind the book itself. Other publications, however, arose directly in the context of different kinds of social and political resistance movements, such as in the course of squatting; in the spirit of solidarity-economical aspirations or with the aim of creating alternative spaces in response to the crisis caused by precarity.
The title Dependent Publishing hence refers to the dependence of the so called independent publishing scene on economic, political and social contexts, underlining a state of contingency and the desire for a situated reading. Overlook drifts away from the idea of an overview, in terms of completeness and seamlessness, acknowledging the oversight of works and the pre-programmed exclusion associated to and implied within any attempt of an archive or collection. Although it can be said that, in this case, the selection possibly provides a fairly complete contemporary cross-section of this form of publication activity in Portugal, it is possible that there are already many new publications in the queue, existing virtually but for the above-mentioned reasons – finding suitable survival strategies and waiting for appropriate conditions for their coming into existence – they are not yet in circulation and therefore do not appear here.
TOP

Dependent Publishing - exhibition views
Dependent Publishing - exhibition opening
2018 | Virtual Virtue | Franz Josefs Kai 3
2017 | Archipelago Mountain | 5020
2016 | Rundgang Klasse Richter | Akademie der Bildenden Künste Wien
2015 | No Need for References | Kunsthalle Exnergasse
2013 | Dependent Publishing | Salon für Kunstbuch 21er Haus
2011 | FIRMA | Kunstraum _LOVE
CURATORIAL
NEWS
CONTACT
BIO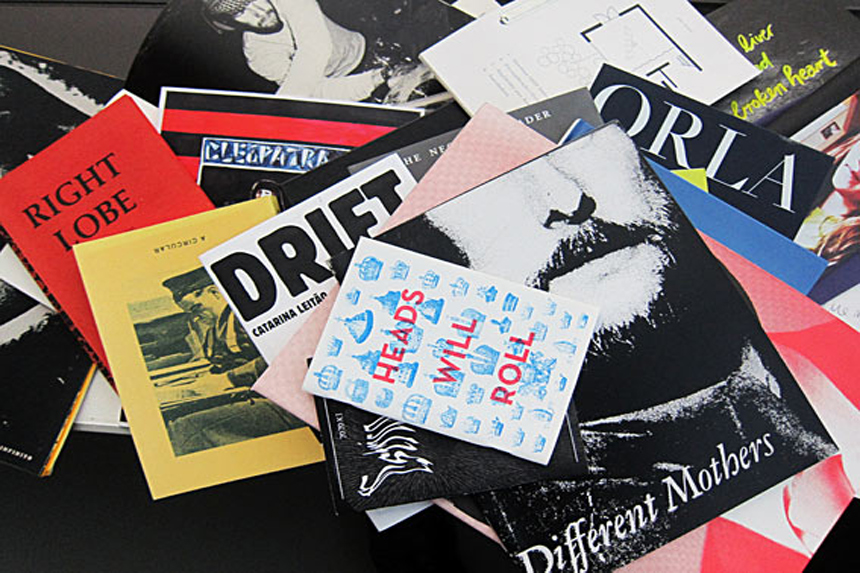 2018 | Archipelago Mountain | Näyttelyohjelma - UNIARTS
WORK
TEXTS/TALK/TEACHING
2016 | dienstag abend No.84 | Wroclaw European Capital of Culture
+ | dienstag abend
+ | Gudrun Ingenthron
+ | Transatlantica